What is shiatsu?
Shiatsu is a Japanese form of bodywork, in which the practitioner works on the whole body with gentle pressure and stretches. The practitioner works on acupoints and meridians to balance the body's energetic system. It is deeply relaxing on both a physical, mental and emotional level, which facilitates the body's own self-healing. It is normally received fully clothed on a comfortable futon at floor level.
About Nicola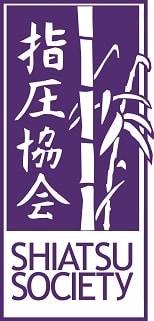 Nicola runs private Shiatsu practices in Dorking and Reigate, Surrey. She has been a qualified practitioner since 1994 and has worked with conception and pregnancy since 2003. Additionally, Nicola runs classes and workshops, relating to Shiatsu, Birth preparation, baby massage, walking meditation and Aikido.
Nicola is a registered member of the Shiatsu Society and adheres to their Code of Practice and Ethics. She is fully insured through the Society.